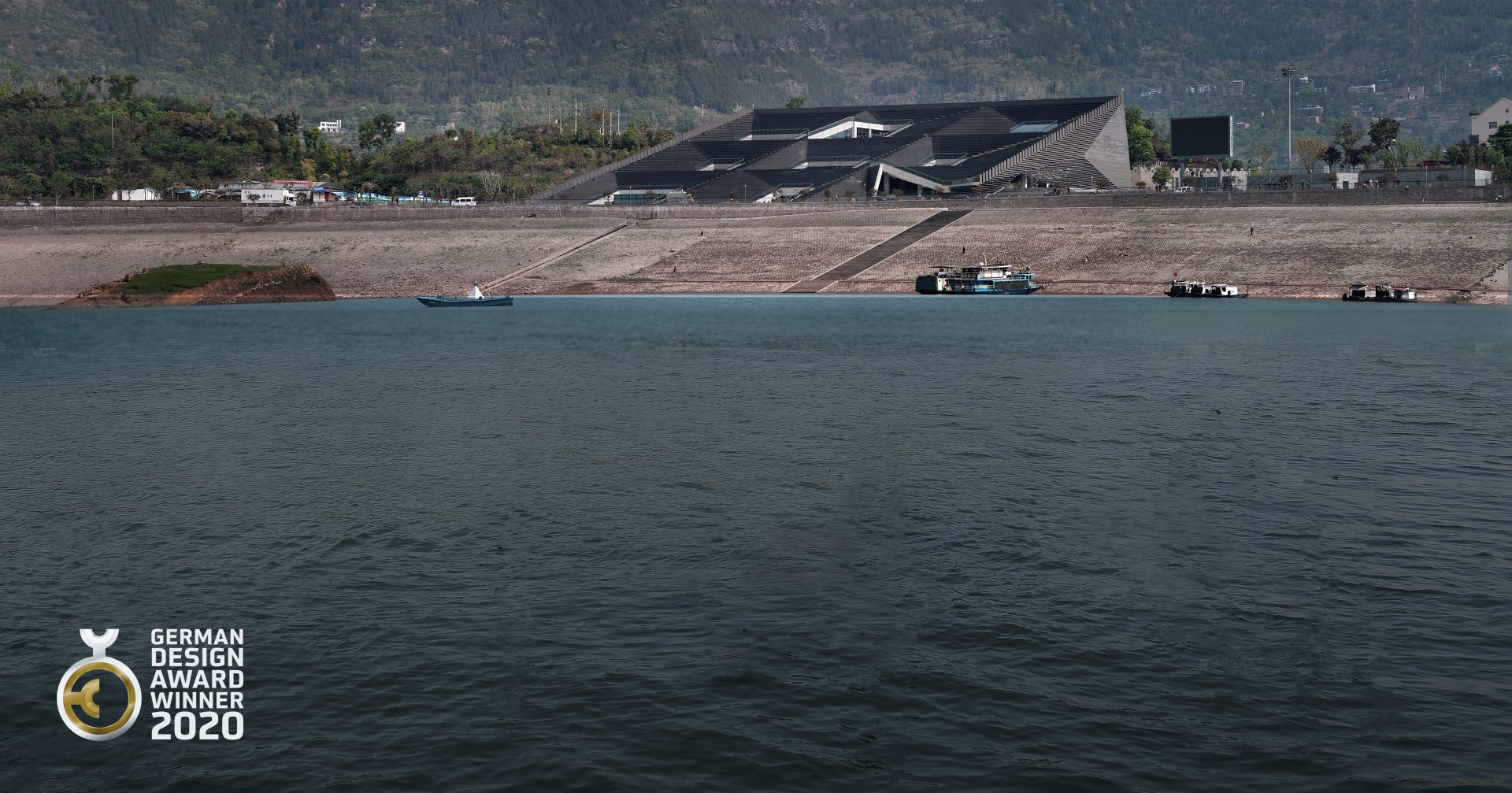 Yunyang Civic Cultural Center has been awarded winner in German Design Awards 2020. The award ceremony will be hold in Feb.7th, 2020 in Frankfurt.
German Design Awards, hosted by the German Design Council (Rat für Formgebung), is an widely recognized design award honors innovative products and projects, their manufacturers and designers in the German and international design sector. Only those formally nominated can take part in the competition. The evaluation criteria for nomination include the overall concept, sustainability, aesthetics, durability and functionality, amongst other things.
Yunyang Civic Cultural Center is located at Yunyang, a historic city alongside the bank of the Pengxi River, a branch of the Yangtze River. It is comprised of an occupiable surface and a semicircular city square. The architectural form echoes the nearby dyke and a dialogue between the river and the mountain is facilitated through architecture. The traditional Chinese courtyard is our inspiration when we tried to interpret the history and culture of Yunyang. We introduced the numerologically traditional 3 by 3 magic square as the principle spatial structure to create nine courtyards. The cascading surface acts both the roof and the elevation of the building, extending down from the mountain into the river dyke, filling the gap between the mountain and river. The central patios of each courtyard allow lights to diffuse, blurring the line of inside and outside. Thus, the building has become an open-atmosphere city settlement. The building facade is divided into areas for specific functions, such as seating, shading, protection, etc.. We choose terracotta panels with varying dimensions to achieve those functional diversity, creating a variety of permeability and activity areas. We intend to achieve a quiet architectural exterior in order to shift human experience to the surrounding landscape and to social activities themselves, away from the building object.